Archeo Publication is under development. Please let us know if you have specific needs or questions.
Contact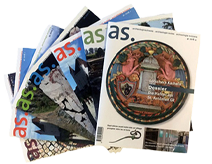 Archeo Publication
Online search and publishing tool
Digitization of publications greatly increases the visibility of archeological discoveries. Grouping publications together with a search engine within a single database provides unprecedented ease of searching and a thorough knowledge of the issues being sought.
---

Dealing with the growing amount of information
Data volumes, production rates, and variety are growing exponentially. Today, the problem is no longer lack of information, but the surplus of information that can overwhelm the reader.

Based on this principle, the key to solving the problem lies in a targeted reading of publications. It is a matter of having efficient search engines, in order to identify and select articles of interest very quickly.

Research, translation and writing tool
ArcheoPublication offers a triple advantage:
01
Be able to write reports or articles of scientific quality online with optimization of the work process related to the writing, corrections and publications phases.
02
Offer a unique search capability within publications in Pdf format whose content is not visible to ordinary search engines.
03
Perform a multilingual automatic search with automatic translation of selected articles.
The reader may be offered articles directly related to his interests. The content of the publications can be projected on a map, if the articles have spatial references.
Automatic analyzes linked to the content of the publications can also be parameterized, in order to have a dashboard that dynamically displays statistics linked to the content of the publications. Other types of analysis procedures (correspondence analysis, etc.) are available and can be implemented on request.

Analytical valorization of publication content

Overcoming language barriers to increase knowledge
The development of knowledge and science is enhanced by the availability of a powerful and multilingual search engine, offering automatic translation of selected articles.

Current state of ArcheoPublication
ArcheoPublication contains the publications of the Yearbook of Swiss Archeology (1987-2017). The search engine already allows for targeted multilingual searches in these PDF files, spatial mapping of the data and translation of the content of the selected articles.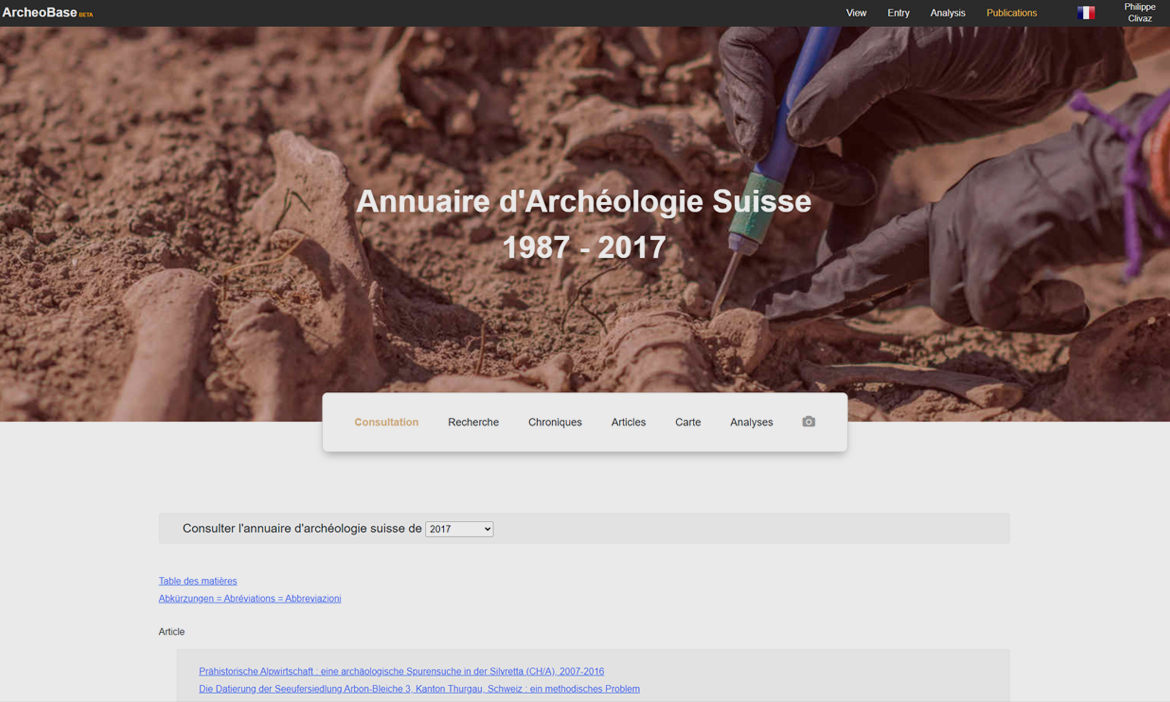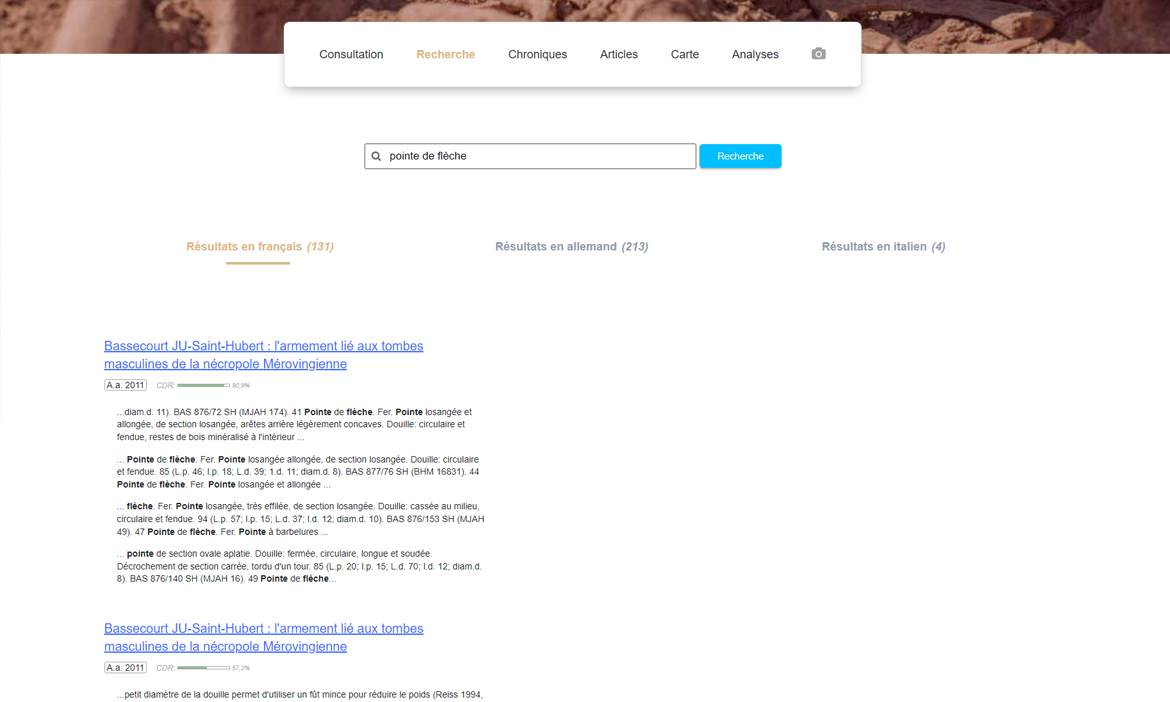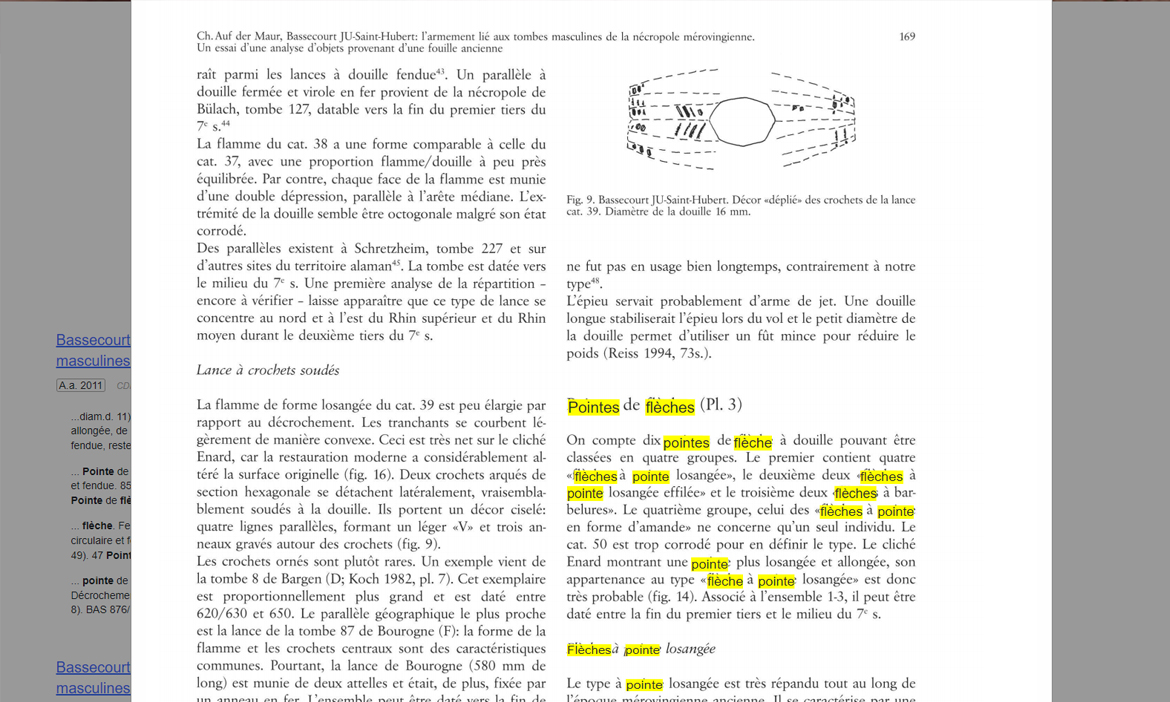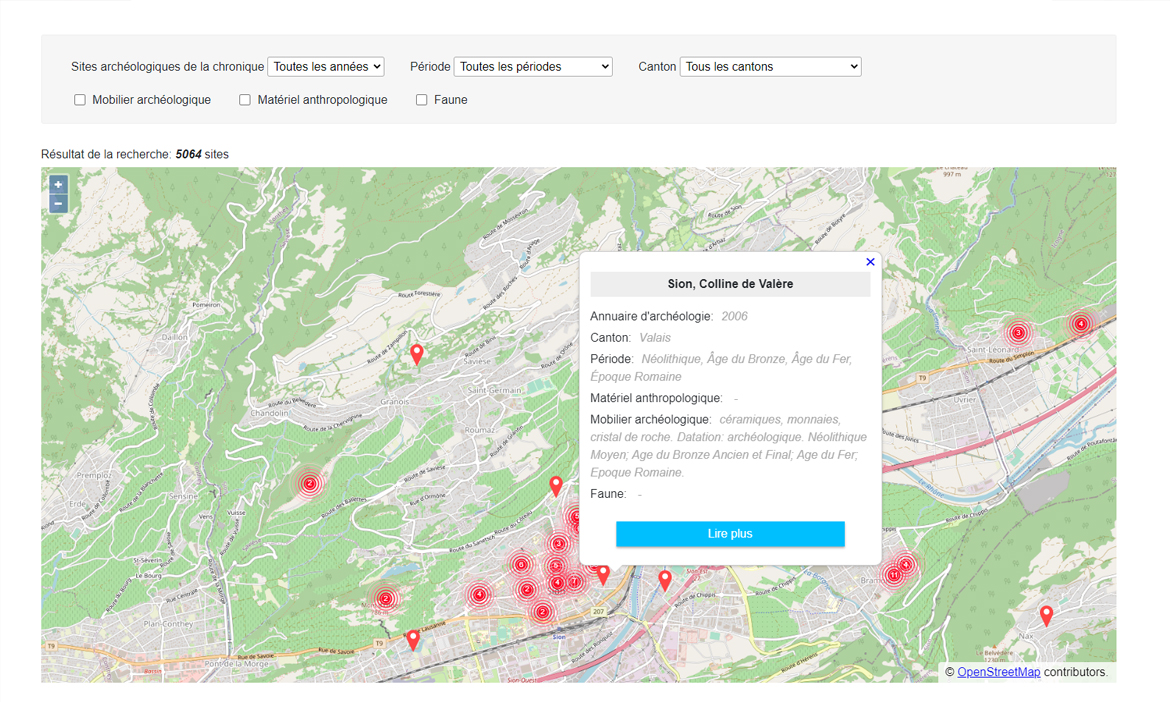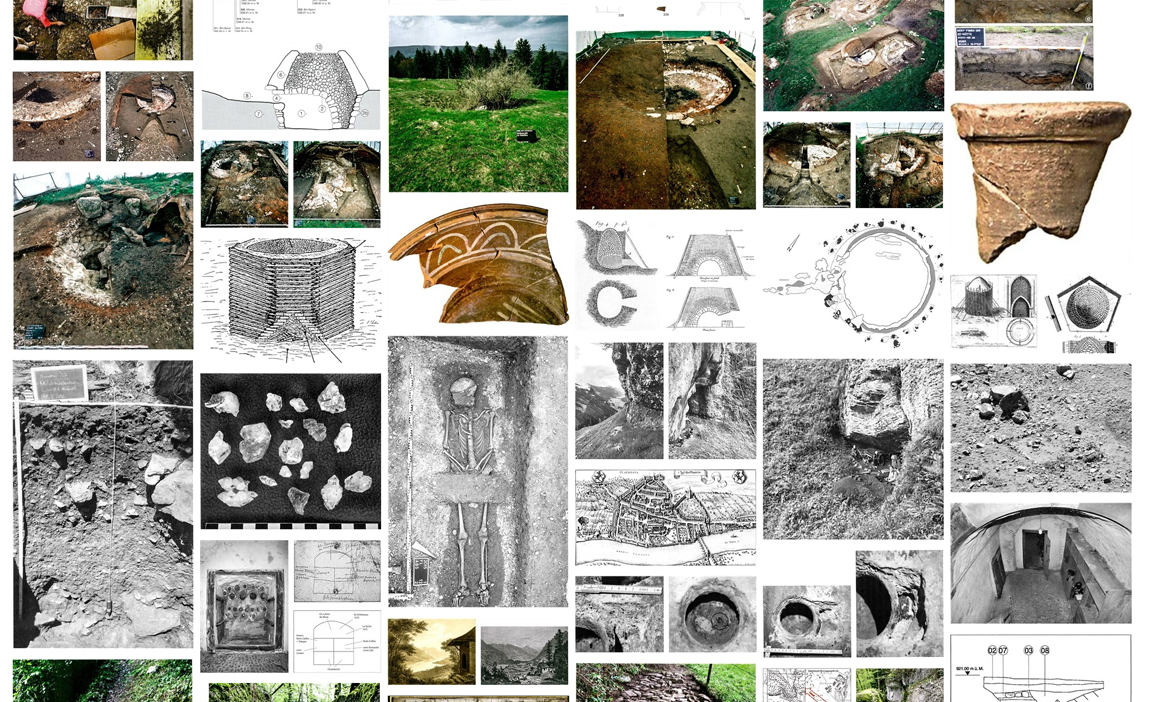 Future Vision
In the medium term, the best thing to do would be to integrate other archeological publications, written in different languages, in order to offer archeological professionals and passionate readers the results of targeted and multilingual research disseminated within multiple articles.
Dissemination of content
As for the authoring tool, the user can write his reports or articles directly on the ArcheoPublication platform. It will be free to restrict the content to individual, institutional, professional ArcheoBase or to open it to the general public.
Work process
In the context of specialized publications, the institutions will also benefit from an integrated work process linked to the writing, review, validation and publication of articles in the form of scientific journals.